WHAT IS A CSV EXPORT?
A CSV Export is a spreadsheet of data in a comma-separated value format. This type of export can be used to view the data collected from a specific training session or game for further analysis. This export is commonly used to compare all players from a specific session per metric (Total Distance, Sprint Distance, Top Speed PlayerLoad etc.).
In this export, you can view data for the session as a whole or view data captured for individual splits in your activity as well.
HOW TO EXPORT DATA FROM A SESSION TO CSV
Click on the Sessions Tab.
Select the Session from the left-hand menu.
Click on the Export Icon.
Click Export to CSV.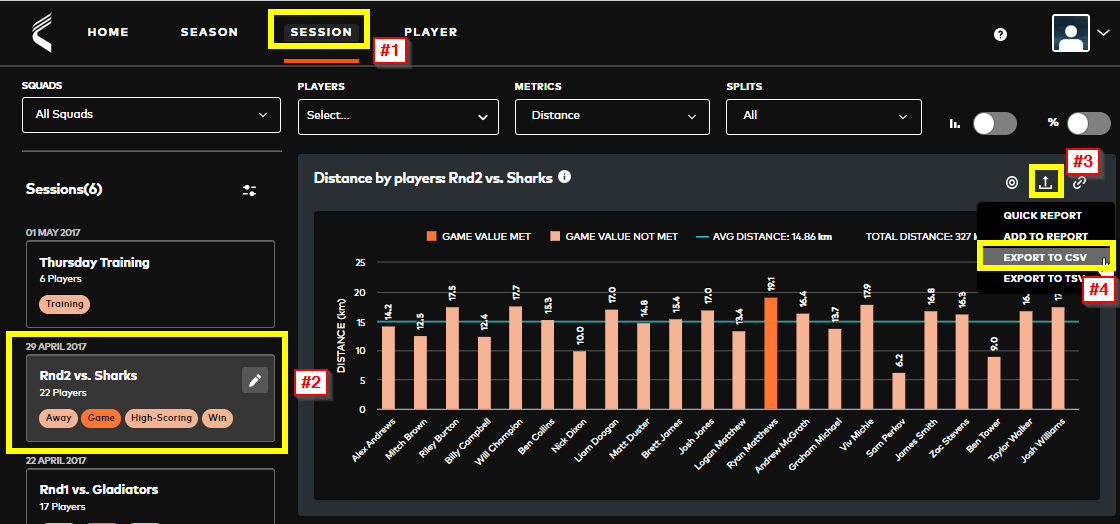 Note: The CSV export will automatically download a spreadsheet of the data in a comma-separated value format, however, you may need to change the format of the Date, Start/End Times columns to read in a h:mm:ss format.