Pairing the Catapult One Pod to your phone
Once you've downloaded the Catapult One app, registered and turned on Bluetooth, it's time to pair the pod with your account.
Head over to Devices and while holding the pod next to your phone, press Pair Device.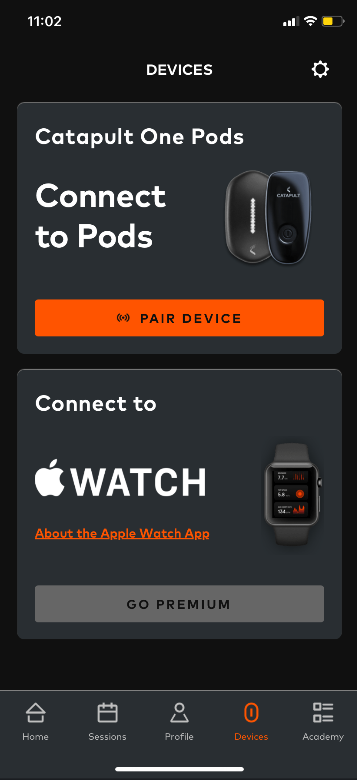 Your pods LED lights will blink 3 times during the pairing process and your app will then confirm the device has successfully paired.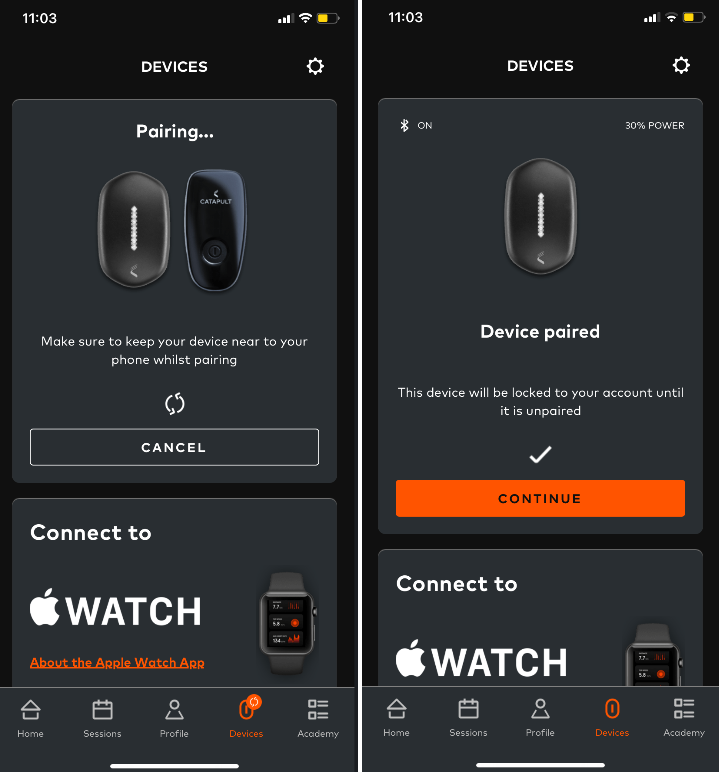 Syncing up after a session
Having removed the pod from your vest after a session, open the app and hold the pod next to your phone.
Select the Devices and you will have a notification saying: '1 New Session Found'.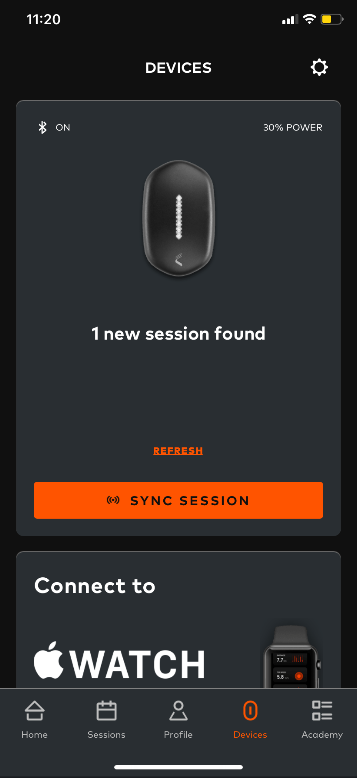 Hit Sync Session which will transfer the data stored on your pod, into your app ready to view!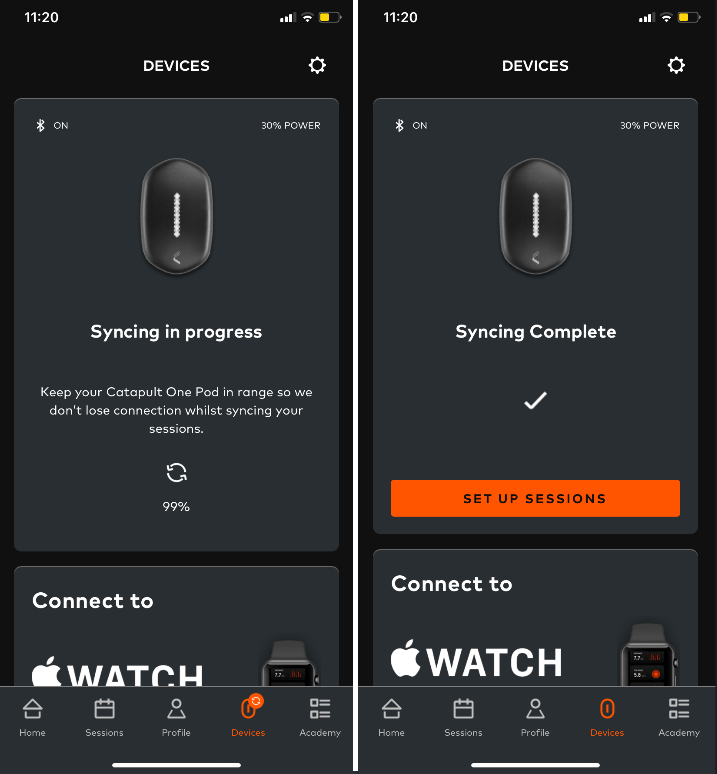 We recommend you sync your session at the earliest available opportunity in order to get the most applicable sports science advice to improve your preparation, performance and recovery.